إنشاء مركز ريادة الاعمال بالجامعة
| | |
| --- | --- |
| Date | March 15, 2023 |
| Location | Horus University |
| Duration | N/A |
| Organizer | كلية إدارة الاعمال جامعة حورس |
| Partners & Sponsors | ILO Methanex محافظة دمياط |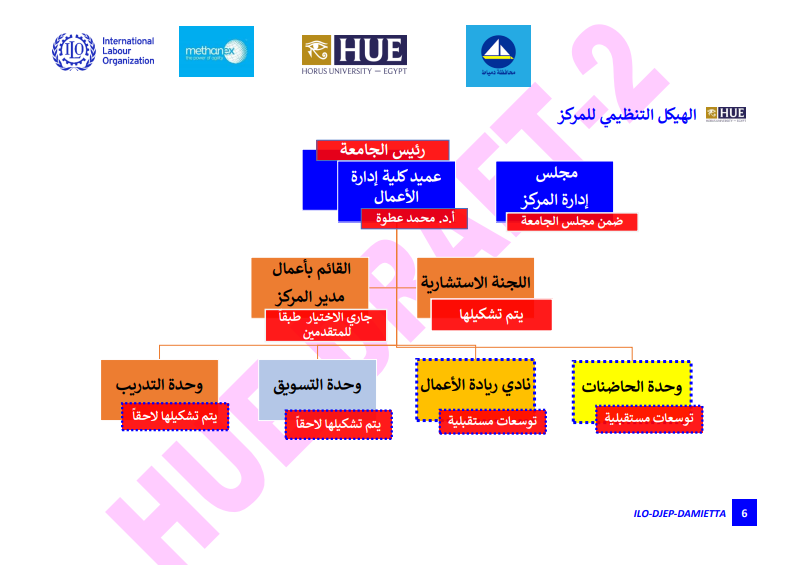 إنشاء مركز ريادة الاعمال بالجامعة
يرأس مركز ريادة الأعمال، د.أ. عميد كلية إدارة الأعمال ومجلس أمناء الجامعة.
ويعمل المركز على دعم منظومة ريادة الاعمال بالجامعة بشكل خاص و بمحافظة دمياط بشكل عام ويساهم في نشر ثقافة ريادة الاعمال ويقوم برعاية الشباب ومساعدتهم تحويل أحلامهم إلى واقع يبني ذاتهم ويقوي اقتصاد الوطن من خلال تأمين حزمة متكاملة من الخدمات والاستشارات والتسهيلات وآليات الدعم والمساندة لمراحل دورة المشروع

المهمة (Mission)
ريادة الأعمال والابتكار من الموضوعات الشائعة بشكل متزايد بين الجامعات في جميع أنحاء البلاد. و على مدي العقد الماضي تبني عدد كبير من مؤسسات التعليم العالي في مصر مفهوم الابتكار و ريادة الاعمال innovation and entrepreneurship كعنصر اساسي في مهمتها المؤسسية.
لذا فان مهمتنا الاساسية تتركز في تعميق فكر ريادة الاعمال لدى الشباب من خلال تنمية القدرات المؤسسية و القيادة و إطلاق امكانات رواد الاعمال الشباب في الجامعة و المحافظة و تقديم مساهمة في انشاء نظام بيئي شامل لمجتمع ريادة الاعمال و وضع رواد الاعمال المستقبليين على طريق الاستدامة.

الرؤية و الرسالة
رسالتنا رسالة شاملة ليست قاصرة على ريادة الاعمال فقط
رسالتنا هي تطوير مهارات تنظيم المشروعات لدى طلاب الجامعات و الموظفين و الخريجين. و نحن نشجع ثقافة ديناميكية و جريئة تمكن الجيل القادم من رواد الاعمال من السيطرة على مستقبلهم. نحن نساند حصول الجميع على الدعم الذي يحتاجونه لبدء عمل مشروع خاص، بما في ذلك الوصول الى مرافق الممتازة و تعليم ريادة الاعمال و الارشاد و الانشطة المشتركة في المناهج الدراسية.
تتمثل رؤيتنا في دعم و بناء عناصر بيئة ريادة الاعمال و رعاية الاجيال القادمة من المتميزين و يدعم تطوير الشركات الناشئة للمنفعة الاقتصادية و الاجتماعية في جميع انحاء المحافظة. سوف نضيف قيمة في تجربتك في ان تكون جزء من جامعة حورس، و نشجعك و ندعمك في صنع مستقبلك و احداث فرق.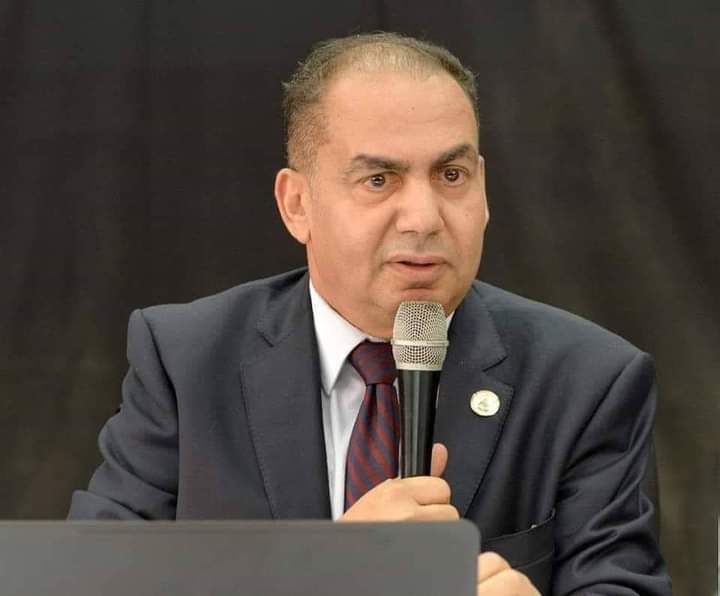 welcome everybody who participates in building a future for our own country to help it take a considerably distinctive place among nations.